გამოქვეყნებულია: 14 სექტემბერი, 2008 - 19:58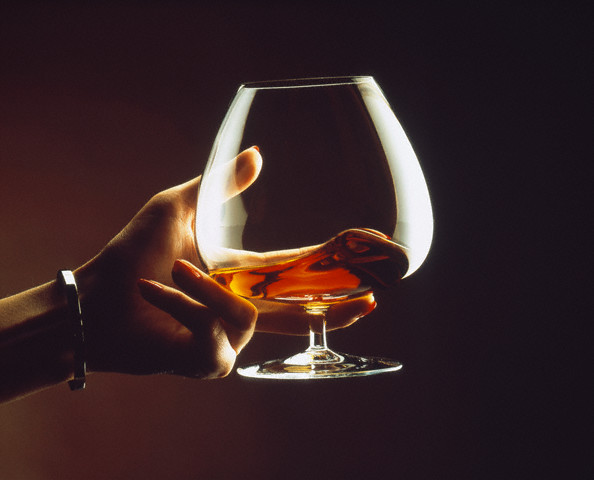 By ERIC FELTEN
Long before Russian tanks clattered and clanked their way into Georgia, the government of Vladimir Putin had already begun its war against the small, former Soviet republic. Among the opening salvos was an assault on Georgia's economy, an attack that took the form of a boycott of the country's wines and spirits, begun in 2006.
"Russia was the biggest market for every exported Georgian product, so the embargo had really hurt the economy," says Ekaterine Megutnishvili, a manager at Telavi Wine Cellar, one of Georgia's largest wine exporters. But not one to whine, Mrs. Megutnishvili notes in her email that Russia's wine blockade has merely "made Georgian companies turn their minds to target European and American markets, and now we really have good results on our hands."
In Poland, an admirable campaign is under way to support Georgia by drinking the country's distinctive wines. And when Secretary of State Condoleezza Rice traveled to Poland to ink the deal on an antiballistic missile defense system, she and her counterpart, Foreign Minister Radoslaw Sikorski, toasted the agreement with a robust Georgian white. But they would have been equally justified in toasting with Georgian brandy, which has a long history as a summit quaff.
When we think of Russians toasting, endless shots of vodka come to mind. But vodka was not traditionally the stuff of state dinners there. When President Richard Nixon pushed for détente with Russia with a trip to Moscow in 1972, he was subjected to a banquet with a succession of plates as endless as the harangues by Alexei Kosygin, Nikolai Podgorny and Leonid Brezhnev. Nixon turned to Henry Kissinger and whispered in exasperation, "God, this cannot go on like this." And indeed it couldn't: The dinner finally ended with the obligatory toasts -- salutations that were made with Georgian brandy. As journalist Tad Szulc reported it, "Mr. Nixon had two or three brandies, bottoms-up."
Now, before you think Nixon was getting toasted on the toasts, realize that the tradition at such dinners has always been to knock back a thimble at a time. "The toasts at these banquets were always drunk by the Soviet representatives out of tiny glasses," Winston Churchill recounts of the Yalta and Potsdam conference dinners in his memoir "Triumph and Tragedy." Stalin was a stickler for the tiny-glass routine; Churchill, whose capacity for grog was not insubstantial, decided to issue a bibulous challenge: "I filled a small-sized claret glass with brandy for him and another for myself. I looked at him significantly. We both drained our glasses at a stroke and gazed approvingly at one another." When, after their various meetings, Churchill would prepare to fly back to England, the old mustachioed murderer was known to load the prime minister's B-24 Liberator (a plane nicknamed "Commando") with cases of the best Georgian brandy.
In his satirical novel/story-collection "Bech: A Book," John Updike captures the role that Georgian brandy once played in formal Soviet hospitality. On a literary junket to Russia, novelist Henry Bech is lavished with limousine rides and fancy hotel rooms with brocaded curtains, where, finding himself alone, Bech enjoys some of the "loot" he has acquired: "He would drink from a gift bottle of Georgian brandy." When he is paraded about as a visiting dignitary, it isn't vodka that flows. Instead, writes Mr. Updike, Bech finds himself subjected to a string of "compulsory cultural events," which include "museums and shrines and brandy with various writers who uniformly adored Gemingway."
No doubt, Georgian brandy does make for a good "gift bottle" -- at least the one I was able to find. After no little searching, I was able to track down a bottle of a Georgian brandy called Vartsikhe. It came in a funky flask of raw brown earthenware decorated with little rust and white glaze triangles in patterns that remind one that Eurasia is just as close to Asia as it is to Europe.
The brandies of the Caucasus region -- Georgia, Armenia and Azerbaijan -- are known for their distinctive fruitcake sweetness. When the whisky writer Michael Jackson wanted to describe a single-malt Scotch as tasting of dried fruits and raisins, he would say it was redolent of Georgian brandy. I happened to have a bottle of Azerbaijani brandy on my shelf (the gift of a friend who had traveled there -- I've never seen it in a stateside liquor store), and I was able to pick up a rather more readily available bottle of Armenia's take on distilled wine. I tried them out, together with the Vartsikhe.
The Azerbaijani brandy was the most syrupy, heavy with tastes of toffee and chocolate; the Armenian brandy was very soft in the mouth, with lighter sweet notes of vanilla and cinnamon; the Georgian brandy was the closest in style to cognac, with the medium body and elegant balance of a French VSOP.
It's worth noting that Georgia's vintners also make a distinctive alternative to vodka, an indigenous grappa called chacha. Like the Italian eau-de-vie, chacha is distilled from wine and the leftovers of winemaking -- grape skins, seeds, and even a stem or two. I was able to find a chacha made by the Telavi Wine Cellar, a spirit that was aged just enough to give it a honey-tinged color and with a nice balance between the fire essential to any good grappa and the mellow sweetness of the original grapes.
Georgian brandy and chacha are delights, even without the geopolitical benefits of buying them. But there's no denying that added bonus. Richard Holbrooke writes that "so far, Moscow has failed in its real goal -- getting rid of Mikheil Saakashvili, Georgia's pro-democracy, pro-American president." A former U.S. ambassador to the United Nations, Mr. Holbrooke has been a vigorous advocate for bolstering Georgia with aid to keep the country, and its government, from collapsing of economic asphyxiation. "If Mikheil Saakashvili survives," Mr. Holbrooke writes, "Vladimir Putin loses." Now that's something worth toasting -- where's that claret glass?
September 6, 2008
• Mr. Felten is the author of "How's Your Drink?: Cocktails, Culture and the Art of Drinking Well" (Agate Surrey). Email him at eric.felten@wsj.com.
© The Wall Street Journal